Talent Concept

boway Group sticks to a corporate motto of "Morally-oriented, Innovation-rooted and Performance-honored." To carry out that commitment, we use a state-of-the-art, employee-focused human-resource management software package - the PeopleSoft E-HR system. This system provides complete modules and features multi-dimensional employee profiles, integrated key data bases and businesses, improved management efficiency, organization and job mapping systems, and further support to our enterprise talent strategy.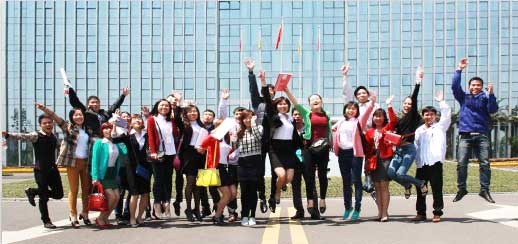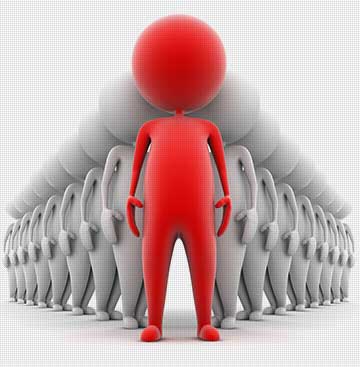 With a recruitment mechanism emphasizing equal stress on integrity and ability, strict employment yet reasonable termination, and through employing only the most suitable talents we have built up a recruitment system with internal recommendation and external recruitment channels, able to absorb qualified domestic and oversea human resources.

The Powerway talent utilization mechanism is based on fair competition and reflects the spirit of "morally-oriented, innovation-rooted and performance-honored." We support development of the fittest, promoting those with abilities and replacing those unqualified. We promise each employee shall be well respected and recognized by the enterprise, as we are dedicated to a "fair play" environment.

Since study is the starting point of progress, training is critical for organizational development. Via internal & external training channels Powerway constantly conducts staff training to consistently improve our workforce. Moreover, we advocate the concept of "lifelong study," building a learning ecosystem for constant exploitation of staff potential. Through great efforts, the company successfully cultivates morality, loyalty, and responsibility within the firm, making our team them more innovative, performance-honored and dedicated in our positions.

Through a strong company culture, internal promotion and training, personal care & support, working together & sharing of achievements, Powerway Group builds up a work environment which encourages staff to improve themselves. With a relaxed work atmosphere, considerate administrative service and a fair performance assessment system the enterprise retains and develops talent in diverse aspects via competitive compensations & welfare, training & career development opportunities, long term incentives and so forth.

Career Growth

boway employees can select either of the dual career paths as management or professional career development path according to the company development strategy, professional interest and specialty. The two career paths are convertible mutually. The Company sets up the talents development and management system on talents identification, development, & retention, promote company culture and values, improve employees capabilities, enhance employee engagement, and provide a broad platform for employee career development.
Talent Identification

Talent Identification

boway internally identifies key talents to include into one of our three talents pools: the professional skills pool, potential management talent pool, and the potential senior management talent pool. Employees designated for each talent pools are provided technologies or management side-based development programs, and paired with senior mentors. The training effects are regularly evaluated to facilitate staff growth.

Talent Development

Talent Development

The Company provides a leadership pipeline for management talents, capability and skills development programs for technological talents, and universal-leaning and training programs for all staff.

Talents Retention

Talents Retention

Through key talent identification and the high-potential talents pool program, the company formulates talent planning for future key positions, combining talent development with future vacancies to realize talent promotion, rotation and retention with best use of our talent map, succession planning, etc.

Training & Development

boway Group always put the talents development and training at the core position of the company management. Through strong supportive training system, the company adopt various methods both online and offline, various mechanism to carry out on-job training via position rotation and transferring to ensure sufficient talents training and development.
1

A complete high-potential talent training mechanism to cultivate core talents

2

Focus on technical personnel cultivation, and adopt a path of scientific and technological innovation

3

Emphasize employee training and cultivate a "backbone" for future corporate development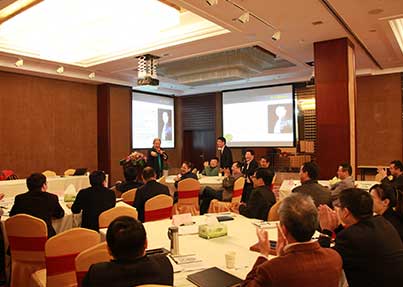 Through years of accumulated experience, boway Group has established a dynamic talent cultivation system, including high - potential talents investigation, selection, cultivation, phasing out, and usage. These five parts with the high-potential talents pool run in order, phase by phase. The company organizes management and professional skills training for staff listed in the high potential talent pool, enhancing their management qualifications and professional skills. The company also provides career development planning guidance and implements on-job training via position rotation and transfer, with all performance assessed regularly and excellent staff promoted accordingly.
Amidst ever fiercer competition, boway Group fully realizes talents as the key resource to seize market share, and we persistently carry out a strategy of "value, cherish talents and properly utilize talents."

Employee Life

boway constantly improves the work and living environments for staff, including a rich cultural life and improved compensation and benefits.